UCP Thailand | Course 24-Day
24-day Advanced Close Protection Operative



24-day Advanced Close Protection Operative
Are you looking for a career in the high-stakes world of personal protection? Do you want to learn the skills and techniques used by top bodyguards to keep their clients safe and secure?
Our bodyguard training course is a comprehensive program that covers all aspects of personal protection, including threat assessment, surveillance, and counter-surveillance techniques, emergency medicine, and close-quarter combat. Our experienced instructors are former special forces and law enforcement professionals who have real-world experience in the field of personal protection.
Our 24-Day Advanced Close Protection Operative package combines the following courses:
• 14-Day SFJ® Level 3 Close Protection Operative course. (Allows the Graduate to apply for the SIA license)
• 3-Day RQF® Level 3 in First Aid Response. (Allows the Graduate to apply for the SIA license)
• 7-Day ProQual HECPO Level 3 in Weapons Proficiency for Private Security Contractors (.22 mm / 9 mm). (Requested by private security contractors)
Upon completion of our course, you will be fully prepared to take on the challenges of a career as a bodyguard. You will be able to assess and mitigate threats, protect your clients in high-stress situations, and provide top-notch security services. Plus, with our international recognized certification, you will be highly sought after by employers in the field of security.
Our 7-day Weapons Proficiency training course is designed to give you the necessary skills to manipulate firearms with confidence and efficiency in hostile environments.
This certification will allow you start a new life and to get hire for top paid job worldwide, it will be the best investment you ever made!
Don't miss this opportunity to take your career to the next level. Enroll in our bodyguard training course today and start your journey towards a rewarding and fulfilling career in personal protection.
Take the first step towards a career in personal protection! Enroll in our comprehensive bodyguard training course today and gain the skills and knowledge needed to excel in the field of security. Don't wait, spaces are filling up fast. Sign up now and secure your spot in our next training session
Price: $6000*

* Including accommodation
* Flexible payment plan available
Audience
For ex-military, police, or anyone with limited experience in the Security Industry wanting the very best training in executive and hostile close protection working remits.
From the bottom up this course was designed for individuals or groups knowing they will be instructed at the very highest level, led by British instructors with backgrounds in British Military, Civilian, Police and UK Special Forces.
With small candidate numbers, you are sure to be supported every step of the way.
Course Format
Course duration: 24 days + pre-distance learning
Accommodation: Included with breakfast and lunch + pick-up drop off at airport.
Certifications: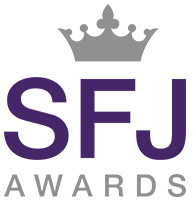 Course Content
3-Day RQF® Level 3 in First Aid Response
The roles and responsibilities of a first aider
Assessing an emergency situation safely
CPR and AED
Administering first aid to a choking casualty
Dealing with massive hemorrhages
Dealing with shock, burns, scalds, bleeds and minor injuries
Dealing with sudden poisoning or an anaphylaxis
Dealing with casualties with fractures, and spinal, head or chest injuries
Dealing with heart attacks, strokes, and other major illnesses
Triage
Communication, Evacuation Priorities
Evacuation Care
Convoy IED Scenario
14-Day SFJ® Level 3 Close Protection Operative
Roles & Responsibilities of a CPO
Law & Legislation
Teamwork in the CP Team
Interpersonal Skills
Threat & Risk Assessment
Operational Planning
Route Selection
Reconnaissance
Venue Security
Vehicle Drills
Surveillance Awareness
Walking Drills
Search Procedures
Incidents & Dilemmas
Communication & Conflict Management Skills
Close Combat
7-Day ProQual HECPO Level 3 Award in Weapons Proficiency for Private Security Contractors (9 mm / .22 mm)
Introduction to PSC/PMC (Private Security Contractors / Private Military Contractors)
PSD Team – Roles & Responsibilities in Hostile Environments
SOP (Standard Operational Procedures) in Hostile Environments
Ambush and reaction to attacks in Hostile Environments
Embus / Debus in Hostile Environments
Firearms training pistol 9mm and carbine 5.56:
design and mechanics
Safety rules
Gear preparation (holster, mag pouches etc.)
Fundamentals of pistol shooting
Tactical shooting principles
Ready positions
Speed/emergency reload
Tactical reload
Malfunctions
Double shots
Multiple targets
Alternate shooting positions
Shooting with the use of cover
Various directions shooting
Shooting on the move
Strong/weak hand shooting
Shooting with the use of tactical flashlights
Disassembly/assembly and cleaning guns
Close Combat
IED, Mines, explosives, and UXO
Tactical Driving, convoy procedures and reaction to attacks
Radio procedures
Case Studies
START YOUR TRAINING NOW
Train and work to become a Close Protection Operative (CPO) in the security industry.
What is the SIA?
The SIA – short for the Security Industry Authority – is the regulating body for the private security industry in the UK. It's their duty to ensure that everyone in the private security industry is qualified to be doing their job and that training providers are meeting quality standards in the way they train students for certain roles.
The SIA review applications for SIA licences to make sure applicants meet all physical, legal and training requirements necessary to hold a licence for specific jobs.
What is SIA training?
SIA training is any course that provides qualifications regulated by any approved SIA Awarding Organisation. An SIA licence application needs to provide a certificate proving you've got the right qualification, subsequently proving you've been adequately trained for the role you need your licence for.
Training centres across the UK can provide SIA training in various roles including close protection and door supervision, however do your research and ensure that you're getting the right qualification from wherever you choose. SIA training will only count for your SIA licence if you receive an approved qualification at the end of your course.
What courses do you provide?
Are SIA courses difficult?
SIA courses can be difficult, depending on which one you take. Not all of them are the same, and some – for example close protection – can take longer and need more work.
A lot of the difficulty can be reduced with hard work on the end of the training provider as they can make the education, resources and information more accessible and better distilled.
What is Close Protection?
Close protection is also known as being a bodyguard. This typically involves working to protect a client (known as a principle) from any harm or attention that may come their way. A CPO position where you're tasked with protecting one person often involves assisting the client in a variety of manners that aren't strictly related to security, but working to protect larger groups – for example, a family – means a much bigger undertaking that requires working as part of a team.
Do bodyguards have to be big?
Bodyguards do not have to be large or physically intimidating to do their job. Although some clients may have a preference for appearance, the main thing that keeps a client safe is the knowledge and training a close protection officer carries with you.
Can Anyone Become a Close Protection Officer?
While most people can technically apply for an SIA close protection training, there are some demands in the required training – as well as the job itself – which means close protection isn't for everyone.
Close protection officers typically need to be fairly in shape as most close protection training courses can be quite physically demanding. In the job, if you're following your client around you need to be able to keep up without showing any signs of exertion – and still remain ready to protect clients at a moment's notice.
A criminal record can affect your chances of being approved for an SIA close protection training and license. This is judged on a case-by-case basis per application
How Much Does Close Protection Pay?
The average starting rate for close protection operatives new to the industry is $100-$200 per day. Eventually, this goes up to $200-$400 per day once you have the expected experience to earn this. Close protection team leaders can then earn up to $500-$600 daily.
Can I apply to this course if I have no prior police or military experience?
Yes, you can apply. Police and military experience is not a pre-requisite. All levels are welcome.
Do you offer jobs?
Yes, we have job opportunities for our best candidates within the UCP Group. Nevertheless, we do not guarantee a job because you apply for one of our course.